Schools competing in Zone 1, Region 4 during the 2018-2019 school year: Babson College, Bentley University, Boston College, Boston University, Brandeis University, Bridgewater State University, Curry College, Endicott College, Mount Ida College, Stonehill College, Tufts University, Wellesley College, Wheaton College (MA) and Worcester State University.
---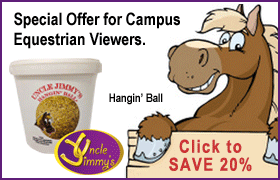 ---

Spring 2019 Show Schedule for Zone 1, Region 4 (Zone 1, Region 4 is Hunter Seat or English Only):

Saturday, March 9 Endicott College (Host) at Lanes End Farm, Danvers, MA 9:00AM

Saturday, March 23 Stonehill College (Host) at Winter's End Farm, Stoughton, MA 9:00AM

Saturday, March 30 Zone 1, Region 4 Regionals at Holly Hill Show Stable, Hanover, MA Time TBA

Saturday, April 6 ZONE 1 ZONES at Mount Holyoke College Equestrian Center, South Hadley, MA Time TBA

Thursday through Sunday, May 2 - 5 IHSA NATIONALS at the Exposition Center at the New York State Fairgrounds, Syracuse, NY Time each day TBA ENGLISH AND WESTERN
The Bridgewater State University show originally scheduled for March 10th has been cancelled. Show Schedule subject to change.
---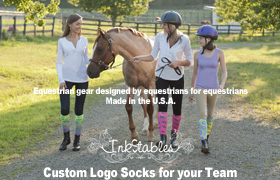 ---
Recent Region 4 Team Champions (Region 4 created from portions of regions 1 and 2 prior to the 1999-2000 season)
2000 - Tufts University
2001 - Boston University
2002 - Stonehill College
2003 - Stonehill College (2002-2003 IHSA
Hunter Seat National Champions)
2004 - Stonehill College
2005 - Stonehill College
2006 - Wheaton College
2007 - Stonehill College
2008 - Stonehill College
2009 - Stonehill College
2010 - Stonehill College
2011 - Tufts University
2012 - Stonehill College
2013 - Tufts University
2014 - Tufts University
2015 - Tufts University
2016 - Tufts University
2017 - Boston University
2018 - Boston University