Schools which competed in Zone 1, Region 2 during the 2021-2022 school year: Bates College, Castleton University, Colby-Sawyer College, Dartmouth College, Middlebury College, Northeastern University, Norwich University, University of Maine at Orono, University of New England, University of New Hampshire and University of Vermont.
---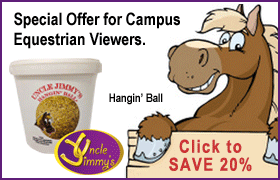 ---

Fall 2022 Show Schedule for Zone 1, Region 2 (Zone 1, Region 2 is English Only):

Saturday, October 8 Middlebury College (Host) at the Equestry, New Haven, VT Time TBA

Sunday, October 9 University of Vermont (Host) at Imajica, Williston, VT Time TBA ENGLISH ONLY

Saturday, October 29 University of New Hampshire (Host) on campus at the University of New Hampshire Equine Center, Durham, NH 9:00AM

Saturday, November 12 Colby-Sawyer College (Host) at Twin Ridge Farm, Warner, NH Time TBA ENGLISH ONLY
Additional shows may be added. Show Schedule subject to change.
---
Recent Region 2 Team Champions
1997 - Tufts University
1998 - Colby-Sawyer College
1999 - Tufts University
2000 - University of Vermont
2001 - University of Vermont
2002 - University of Vermont
2003 - University of Vermont
2004 - University of Vermont
2005 - Dartmouth College
2006 - University of Vermont
2007 - Dartmouth College
2008 - Mount Ida College
2009 - University of Vermont
2010 - University of Vermont
2011 - University of New Hampshire
2012 - University of New Hampshire
2013 - University of New Hampshire
2014 - Dartmouth College
2015 - University of Vermont
2016 - University of Vermont
2017 - University of Vermont
2018 - Dartmouth College
2019 - University of Vermont
2020 - University of New Hampshire
2022 - University of Vermont